How Much Do Lip Injections Cost?
Among all of our unique facial features, our lips are among the most intriguing ones. You laugh with them, kiss them, and find the right shade of lipstick to match your mood. However, lip fillers may be on your mind if your lips are not as plump or shaped as you'd like them to be. Read on for details on lip fillers, including how much do lip injections cost and possible financing options.
What Exactly Are Lip Fillers?
Lip fillers are designed specifically for plumping up the lips. This treatment is popular among people of all ages because they can reinstate a youthful appearance by treating age-related changes in lip shape and fullness.
Lip fillers come in var styles. Doctors often use hyaluronic acid, and sometimes they use collagen. Botox Cosmetic can be used independently or in combination with a lip filler to get the desired effect.
It is a non-surgical treatment in which lip filler is inserted into different areas of the lips. Lip filler is effective and safe if injected by a qualified medical specialist, such as a plastic surgeon. Hyaluronic acid injections, most of which were used as lip fillers, were used on 2.6 million Americans in 2020, according to the American Society of Plastic Surgeons.
Lip filler has many uses, some of which include:
Defining Lip Shape
Minimizing the Appearance of Lip Wrinkles
Enhancing Lip Fullness
Restoring Symmetry and Balance to the Lips
To succeed, you need to set reasonable expectations for yourself. The outcome will depend on several factors, including your facial shape.
How Much Do Lip Injections Cost?
The real answer to how much do lip injections cost is that they cost around $750 for a 1 mL injection or vial. Once the remaining filler is stored appropriately, doctors can use it for a second lip filler treatments session.
These lip fillers can range in price depending on several factors. They include:
Filler Kind
Doctor's Level of Experience
The amount of filler Used
Your Location
The cost of lip filler is calculated based on the number of syringes required to achieve the desired result. It usually only takes one or two lip filler injections to do a single treatment. A full syringe will cost you approximately $500 and $1,000. Expenses like the doctor's visit fee are also possible.
Listed below are some approximate prices for the most widely available lip filler brands:
Hyaluronic acid filler Juvederm costs between $ 400 and $ 700 per syringe.
Collagen filler Bellafill can cost up to $1,000 for each syringe.
Restylane, a hyaluronic acid filler, costs between $ 400 and $ 700 per syringe.
A single syringe of hyaluronic acid filler can set you back around $684, according to the American Society of Plastic Surgeons.
Remember that lip filler will fade over time. The effects wear off as your body processes it. A 12- to 18-month maintenance cycle is recommended to maintain optimal outcomes. If you're happy with the results and want to keep getting lip filler, you should anticipate paying the above prices once a year.
Types of Lip Fillers
There have been several failed and partially successful attempts to use various materials as lip fillers.
The body's natural component, hyaluronic acid, can bind water very well. Lip fillers made of hyaluronic acid are widely used because of their safety and effectiveness. Depending on the brand, each syringe of this filler will set you back between $650.00-$700.00.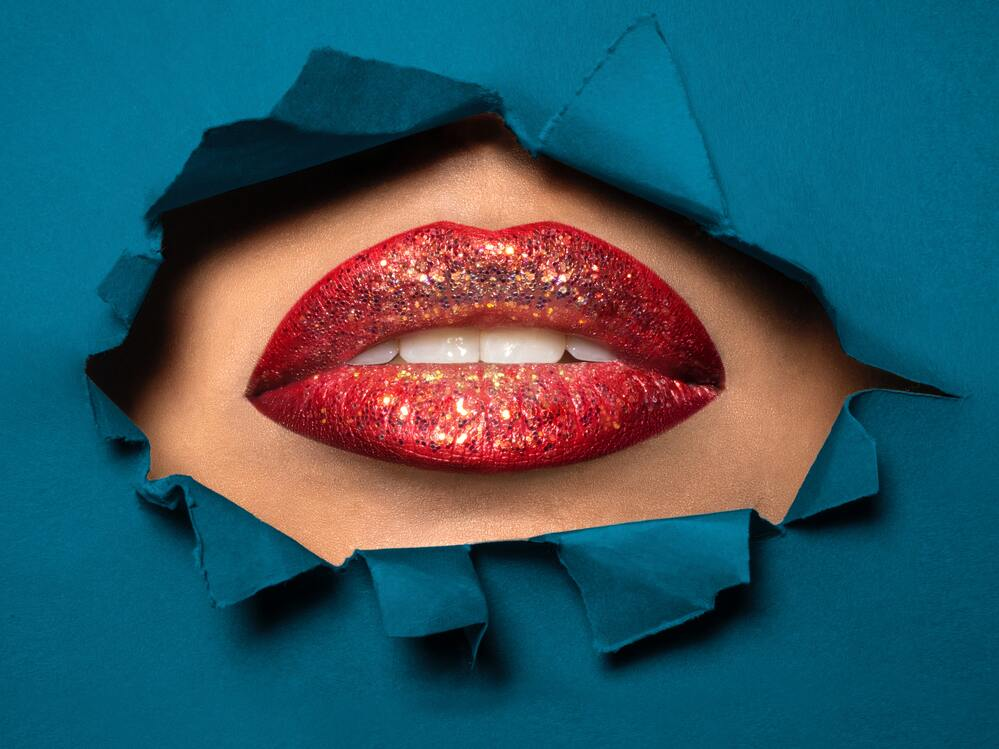 Collagen was a common choice in the past as it was one of the very first injectable fillers available. Concerns regarding their safety, including allergic reactions and the absence of long-term effects, have led to a dramatic decline in popularity despite their continued usage. Dermal fillers made of collagen can cost between $600 and $1200.
Lip fillers come and go, but the fat transfer is a lasting solution that gives you a natural look. On the other hand, this is a more invasive operation that carries the possibility of problems. This treatment can cost anything from $2,500 to $10,000.
Do All Lip Fillers Migrate?
All dermal fillers injected into the skin can potentially migrate, especially if the injections are given by a medical professional without adequate training or expertise. Therefore, hyaluronidase is an effective therapy for hyaluronic acid migration.
You can reduce the migration reduced by injecting fillers in small amounts and at a low pressure over numerous treatment sessions. Avoiding intensive exercise and facial massages after treatment can further reduce this risk.
Do Lip Fillers Hurt?
The process is swift and not too painful. Each injection may cause a mild pinching sensation for some people, and your lips will likely feel sore afterward. Most hyaluronic acid fillers contain lidocaine, an anesthetic that lessens pain during lip filler injections.
Your doctor will give you ice after the injection to reduce any swelling. Following injection, regular activity can be resumed right away. Most folks just have minor redness and bruises.
How long-lasting are lip fillers?
Lip fillers are not a permanent solution. Fillers made of hyaluronic acid or collagen can last anywhere from six to twelve months.
Lip augmentation with fat transfer is considered permanent due to its long-lasting effects. Lip implants made of silicone or another synthetic material are likewise permanent. However, these techniques are less preferred because of their invasive nature and erratic performance.
Which Lip Fillers Last the Longest?
When comparing Juvederm and Restylane, there are no discernible longevity differences. Both are usually experienced over six to twelve months.
It is considered that factors other than the type of filler used to have a more significant impact on the lifetime of lip fillers, such as the amount of filler used, the injection technique, and individual variances in metabolism rates.
Maintenance Costs of Lip Fillers
Most doctors advise patients to get filler injections twice yearly for $750–$1000 per vial to keep their results looking fresh.
Can Lip Fillers Be Reversed?
You can reverse fillers made of hyaluronic acid. Moreover, You can get lip filler removed if you are unhappy with the results or if you have any serious issues or adverse effects.
An efficient reversal agent is a hyaluronidase, an enzyme that breaks down and dissolves hyaluronic acid. Final results often take between two weeks and 48 hours to arrive.
It's important to note that some people may experience an allergic reaction to hyaluronidase because it is derived from animals. Although it is advised to have an allergy test before getting an injection, sometimes people have a delayed reaction that the test cannot detect.
How Much Do Lip Injections Cost for Reversal?
The total cost of your hyaluronidase treatment may range from $150 to $500, depending on the number of sessions you require to remove the filler, the practitioner's rates, and your geographic proximity.
How Do I Choose The Best Lip Filler Provider?
Finding a dermatologist, plastic surgeon, or other cosmetic professional who are both qualified and approachable is essential.
Ask about their previous experience with lip injection treatments and see before and after images at your initial visit. You may judge their taste in the art based on this.
You can find Lip filler injections at several spas and salons for a reasonable price, but if you want to get good results without risk, you should see a doctor specializing in cosmetic medicine.
Does Insurance Cover the Cost of Lip Fillers?
Any cosmetic procedure is not often covered by medical insurance. However, many service providers have payment options to make the price more manageable.
Most of the time, you can reduce the cost of lip filler procedure by seeing a provider outside of a big city. You might want to think about this if you're located in a high-cost living area.
Cost of Lip Fillers vs. Alternatives
Implants
Lip enhancement by lip implants is a durable option. Unlike injections, some lip implants' materials may feel stiffer and less organic to the touch. The invasive nature of the treatment and the potential for complications, including implant migration or local responses, also work against this strategy.
Lip implants can cost anything from $1,500 to $5,000, with the average patient spending around $2,750.
Botox Lip Flip
The cost of a Botox lip flip is far lower than that of alternatives, averaging around $100-$200. This operation aims to give the appearance of bigger lips by injecting a little Botox into the upper lip. The effects will remain for at least a few months.
Lip Plumpers
Hydrophilic chemicals, which certain lip plumping treatments contain, absorb water to make bigger lips appear. Though some products seem to work better than others, their effects tend to wear off quickly. There is a wide price range for lip plumpers, from $15 to $80.
Conclusion
Dermal fillers are a non-surgical alternative to lip augmentation surgery that can effectively plump and define the lips.
To date, hyaluronic acid has been the most popular filler due to its high success rate and low-risk profile. The most well-known dermal fillers that use hyaluronic acid are Juvederm and Restylane.
So if you were here to know how much do lip injections cost, just expect to pay anywhere from $700.00 to $1400.00 for each session. The final price is determined by several factors, including the filler placed and the provider's fees.
It's crucial to choose a qualified medical expert who has performed filler injections before while making your decision.
Other Articles